Nexbridge seamlessly brings modern day DevOps to Legacy and Heritage Platforms. We provide front-end products to the git ecosystem in your native legacy environment.
HPE NSGit now part of the HPE Showcase Program. You can purchase NSGit directly from your HPE NonStop sales representative anywhere in the world. NSGit also runs on HPE GreenLake systems to meet your flexible licensing option needs. Contact us for more information.

The official NSGit data sheet is available on the HPE Website.
We are launching our Internationalization effort shortly. If you have some GUARDIAN and C experience and have strong UTF-8 encoding experience and are fluent in English and some other languages, and would like to join the team, please contact us.
NSGit Release 1.7.105 is currently in QA/packaging. See the product page for more information.
How DevOps Benefits Your Enterprise
Improve Time-to-Market Feature Delivery
Maintain Regulatory and Best Practices Compliance
Reduce Software Defect Rates
Reduce Developer and Operator Workload
How We Help
Our flagship product is NSGit for GUARDIAN – a git front-end that enables management of content in the HPE NonStop GUARDIAN personality using the World-Renouned git SCM product directly from TACL.
Our latest offering is our new Ingot/MVS git front-end for the IBM z/OS MVS using TSO and ISPF.
We also provide migration services to preserve your existing software content, structure, and history, currently stored in older source code management systems so that you can integrate your assets into the rest of your enterprise.
Keep Your Existing Work Environment
Using our front-ends to git in your native environment that your staff knows and loves, existing development tools and facilities can continue to be used with little or no change.
Eliminate Silos
Manage all of your software assets on all of your platforms using one dashboard, with full visibility into the metrics, contents, and audit trails of all of your code.
Helping our customers implement DevOps technology on legacy platforms by integrating development and operations into the git ecosystem.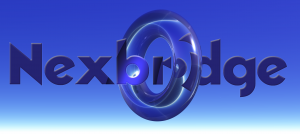 Partners
Nexbridge partners with the following industry leaders: